DataBank is a leading provider of enterprise-class data center solutions aimed at providing customers with 100% uptime availability of data, applications and deployed infrastructure. DataBank is located and headquartered in the historic former Federal Reserve Bank Building in downtown Dallas, TX.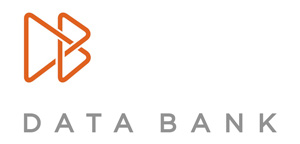 Downtown Dallas (DFW 1) - Dallas, TX - (Databank HQ)

The DataBank Downtown Dallas data center is located on three acres in the heart of the central Dallas business district. The building offers maximum connectivity, a robust, redundant power supplies ideally suited for telecom, enterprise data centers, disaster recovery, and traditional office use.

Compliance

DataBank performs annual audits for thier data centers to comply with PCI-DSS & SSAE 16 controls. The PCI-DSS ROC (Report On Compliance) gives DataBank clients a peace of mind knowing their IT equipment is housed within a top-of-the-line facility that meets one of the most stringent audit requirements in the industry.

Power

DataBank offers clients 100% uptime via our true 2N (A + B) power configurations. The facility maintains multiple, diverse and secure utility power feeds into every facility feed by multiple power grids from multiple substations. All on-site UPS and generators are secured and provide complete redundancy for critical IT equipment.

Cooling

DataBank takes multiple steps to ensure proper levels and efficiency for cooling in all of their data center facilities. All units are powered and fed redundantly and DataBank also has substantial on-site water storage to ensure cooling equipment can maintain cooling for extended periods, even in the event of a utility interruption.

Security

DataBank takes security seriously and this emphasis is clearly visible throughout every DataBank facility. Site security is maintained by SSAE-16 audits, performed annually at all sites, which ensures they strictly adhere to controls and processes consistently throughout the data center footprint. Multiple layers of security protect every data center as well as all critical infrastructures supporting the facility. Dual-factor authentication with biometrics and video monitoring secure all entrances to the data center. In addition, DataBank also maintains on-site dedicated security staff, video surveillance and archiving, secure parking, and perimeter fencing.