---
Shared Hosting
Hosting Information
Our high powered hosting service gives you the ultimate in control and flexibility. If you're not sure what service plan best meets your needs, contact us today and we will be happy to walk you through the process.
Choose your Operating system Windows or CentOS Linux
Cognecy offers you a choice of either Windows or Linux platforms or both manageable from a single control panel. With certified engineers supporting both the Linux and Windows environments, our H-Sphere dual operating system management platform makes it easy to run multiple accounts with different operating systems. Now you can also switch platforms, at the click of a button!
Shared Hosting Plans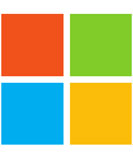 Windows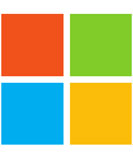 Windows eCommerce
Linux
Linux eCommerce
Standard features
HSphere 3.3 control panel
Clustered Services Hosting
Daily backups
Software and scripting
CGI/Perl w/ private CGI-BIN
PHP4 and PHP5
Server Side Includes
Python
Curl, GD, ImageMagick
Personal cron tasks (Linux)
ASP, ASP.NET 2.0, ASP.NET 4.0
Coldfusion MX 7 (on request)
AWStats statistics program
Database features
MySQL 5, with phpMyAdmin
MS SQL 2008/2008R2/2012
MS Access
ODBC Management
Quotas limited only by your overall account quota
Email Features
AjaxMail and DWMail webmail programs
Integrated and dynamic spam filtering
User controllable anti-virus
Mail forwarding
POP3/IMAP4/SMTP support
E-mail accounts aliases & forwarders
Auto-responders
Mailing lists
Optional SpamExperts Anti Spam
Hardware
Hot-swappable redundant power supplies
PassMark Hardware Certified – BurnInTest V5.2 Pro 1005
Hot-swappable redundant SCSI/SAS Hard Drives in RAID array
Redundant and hot-swappable public and private network cards
Additional user features
Domain-specific settings
Customizable Error Pages
Online file-manager and editor
HT Protect directory protection
Full DNS editing privileges
Directory index manager
SSL manager
Automated sub-domain creation
Script handler configuration
FTP sub accounts
SSH Access
Add On Services
Additional Dedicated IP addresses: $3.00/month
Hosting Support
24/7/365 support

Ticket support
Toll free phone support

Clustered Dual Plaform Hosting
Cognecy's H-Sphere hosting solution uses Multi-Platform Clustered Services. Clustered Services Hosting provides you greater protection against downtime and better performance over a single server solution (dedicated server/Virtual Private server) by spreading different critical services and data through a cluster (a group of servers working to gether as one).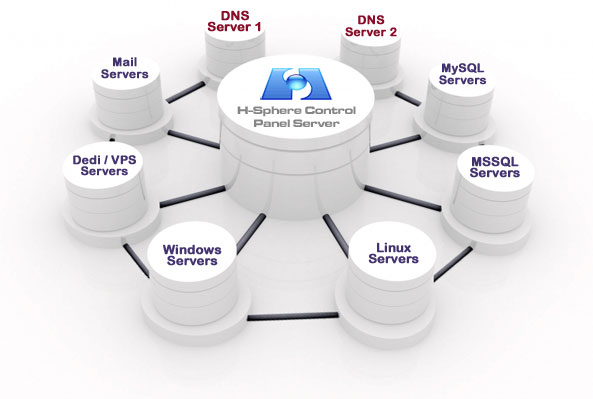 DataBank is a leading provider of enterprise-class data center solutions aimed at providing customers with 100% uptime availability of data, applications and deployed infrastructure. DataBank is located and headquartered in the historic former Federal Reserve Bank Building in downtown Dallas, TX.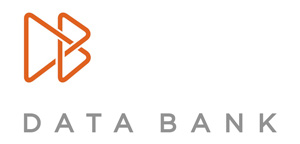 Downtown Dallas (DFW 1) - Dallas, TX - (Databank HQ)

The DataBank Downtown Dallas data center is located on three acres in the heart of the central Dallas business district. The building offers maximum connectivity, a robust, redundant power supplies ideally suited for telecom, enterprise data centers, disaster recovery, and traditional office use.

Compliance

DataBank performs annual audits for thier data centers to comply with PCI-DSS & SSAE 16 controls. The PCI-DSS ROC (Report On Compliance) gives DataBank clients a peace of mind knowing their IT equipment is housed within a top-of-the-line facility that meets one of the most stringent audit requirements in the industry.

Power

DataBank offers clients 100% uptime via our true 2N (A + B) power configurations. The facility maintains multiple, diverse and secure utility power feeds into every facility feed by multiple power grids from multiple substations. All on-site UPS and generators are secured and provide complete redundancy for critical IT equipment.

Cooling

DataBank takes multiple steps to ensure proper levels and efficiency for cooling in all of their data center facilities. All units are powered and fed redundantly and DataBank also has substantial on-site water storage to ensure cooling equipment can maintain cooling for extended periods, even in the event of a utility interruption.

Security

DataBank takes security seriously and this emphasis is clearly visible throughout every DataBank facility. Site security is maintained by SSAE-16 audits, performed annually at all sites, which ensures they strictly adhere to controls and processes consistently throughout the data center footprint. Multiple layers of security protect every data center as well as all critical infrastructures supporting the facility. Dual-factor authentication with biometrics and video monitoring secure all entrances to the data center. In addition, DataBank also maintains on-site dedicated security staff, video surveillance and archiving, secure parking, and perimeter fencing.